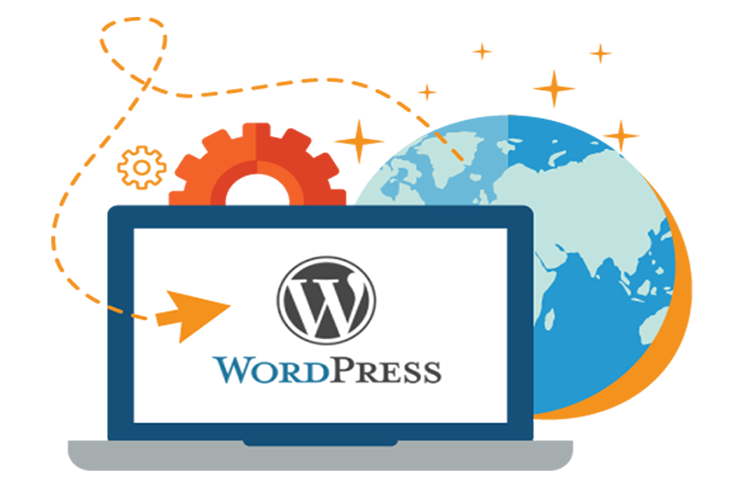 Word Press is a free and open-source content management system written in PHP and paired with a MySQL or Maria DB database. Features include a plugin architecture and a template system, referred to within Word Press as Themes.
Pros of choosing Word Press
User Friendly CMS:
Word Press is a strong content management system because of its origin in blogging. It is very easy for an admin to navigate through the backend of their   Word Press site, edit pages and upload new content. Word Press makes it simple to organize content without a lot of website management knowledge.
Plugins:
There are lots of free and paid plugins available to Word Press users. These plugins allow you to customize and enhance any Word Press site. If you need  to make specific changes to the functionality on your site, chances are there is a plugin to do just that.
Open source:
"Word Press is an open source software and any one can use, study, change and redistribute its source code".Many of the themes and plugins are free under the GPLv2 license and being an open-source software, Word Press programmers are able to openly share code online.
Pros of choosing Word Press
Updates:
Installing updates is important to the health of your Word Press site, but can be a nuisance if not done thoughtfully. Premium Word Press themes are updated and improved often. These updates are important to maintain proper security on Word Press websites. Updates may bring some small problems to a website in which case you may have to revert to an older Word Press state.
Speed:
Certain themes contain a lot of unnecessary generic code. This can decrease the speed of the site and cause slow load times. Without prior Word Press experience it can be hard to understand what code you need and what code you can do without.
Customization:
Word Press is a very flexible tool unlike many of the other drag and drop web builder tools out there. However, if you aren't a Word Press expert and you didn't have one develop your site, then this can be an issue.
Nikhil Umaretiya
I am a specialist in WordPress Developing and I can do anything confining my basics. I have vivid experiences of 1.5 years working in this field and abundant enough with required skills like HTML5, CSS3, PHP, JavaScript, MySQL, Photoshop, bootstrap, use of Bit bucket and Github, SEO basis.