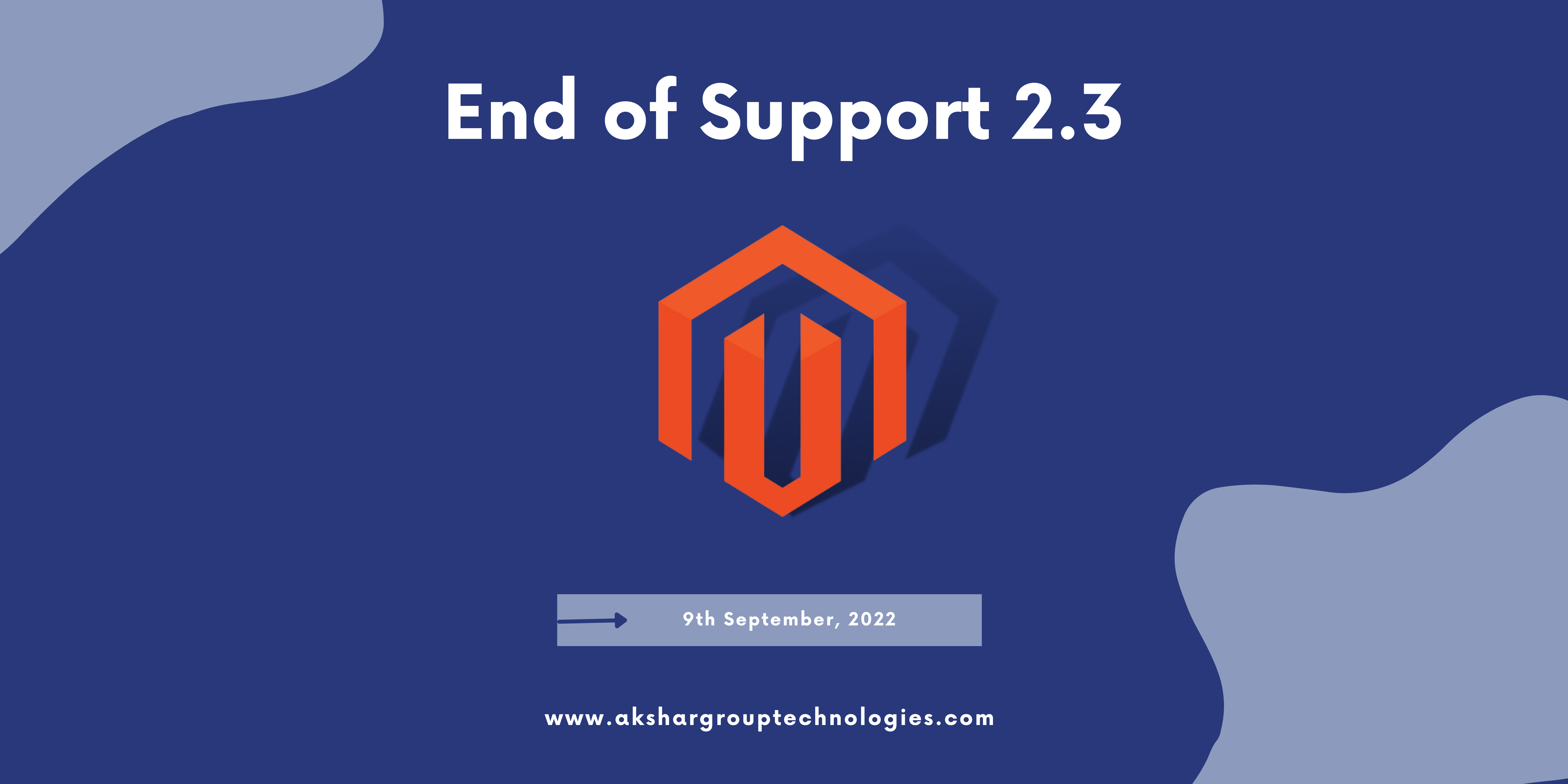 Adobe Commerce, known as Magento, launched a new Policy of Lifecycle. Recently, Magento 2.4.X has taken place for Magento 2.3, and Now Magento has officially announced to end support for Magento 2.3 from 8th September 2022.
Many stores are still running on Magento 2.3.x and might be thinking to upgrade their store to the latest Magento 2.4 version.
Our skilled Magento developers' team is here to help you to upgrade your online store. Here, we'll discuss everything you need to know about the end of support for Magento 2.3.
Magento 2.3 End of Life Means?
Magento 2.3 End of Life means end of the older Magento release. That means stores running on the older versions of Magento 2.3 will no longer receive any updates.
No Security Updates
The updates mainly affect security patches, bug fixes, and PCI compliance. Your store will be at high risk if you keep using Magento 2.3 version. Many stores' data can be at risk as the unsupported version does not have access to these updates.
Conflicting with Marketplace Extensions
There will be conflict issue with Magento Marketplace Module if you keep running Magento 2.3 on your store. Many features will not work on your store if store will not be upgraded to Magento 2.4.
No Official Documentation
The official Dev Docs documentation will be removed from the website for the outdated versions of Magento. However, the developers cannot even use them in the future in case of any needs or implement any other functionality in your store.
Why Upgrade to the Latest Magento 2.4 Version?
There are Many reasons to make a upgrade to 2.4. Some of the top reasons to upgrade online store to the latest Magento 2.4 version are listed below:
Security Enhancements
Platform Enhancements
Performance & Scalability Enhancements
Supports both PWA 6.0.0 and 6.0.1. that makes it easy to create Progressive Web App Storefronts for your online store.
Updated user interface.
PayPal Payment Enhancements
Adobe has improved the performance of the screen reader tools in Magento 2.4.4.
Kalpesh Chavada
Kalpesh Chavada is Our Founder & CEO of Akshar Group Technologies. He is serving with 11+ years of experience in different technologies like Magento, WordPress, Laravel, jQuery, Shopify, Branding, and Digital Marketing. He is very good with creative logic and always ready to take on challenges.